Where did "OPSIG Team Black" come from?
OPSIG, or Operations Support Intelligence Group, is a secret branch of the US Department of Defense that carries out covert "black" missions whenever, and wherever, there's a threat to national security. In my second novel, The Hunted, I introduced OPSIG and the characters FBI Director Douglas Knox, special forces operative Hector DeSantos, and his colleague Troy Rodman.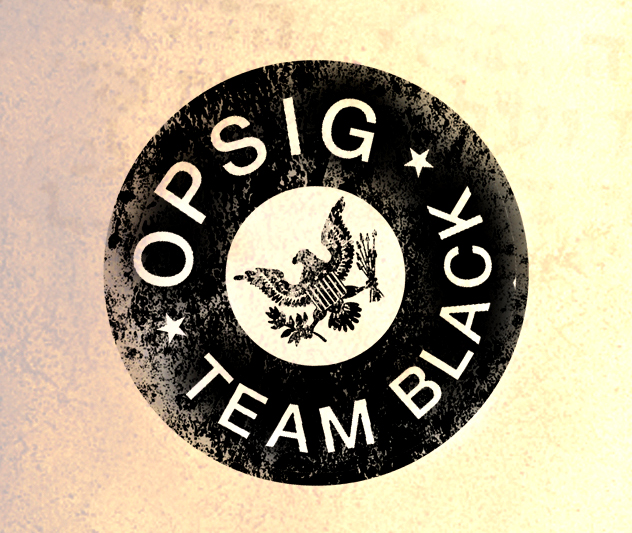 When I wrote Velocity (Karen Vail #3), I brought DeSantos back and paired him with Vail. Bound by a 4,000-page procedural manual packed with rules that govern how she is to carry out her FBI duties, Vail is reluctant to work with DeSantos, who follows no rules when executing his black missions. The contrast unfolded beautifully—and resulted in an ironic role reversal when DeSantos must rein in Vail. The two developed a complex relationship that I truly enjoyed writing.
In Hard Target, I introduced a new protagonist, FBI agent Aaron "Uzi" Uziel, head of the Washington, DC Joint Terrorism Task Force, and brought him into the OPSIG universe alongside Knox, DeSantos, and Rodman. Karen Vail appeared in four chapters and had terrific energy with Uzi and DeSantos—something I knew I had to explore in future novels.
I got that opportunity in No Way Out (Karen Vail #5). Again, the chemistry and humor among the three of them flowed beautifully and it was a real kick to write. When I conceived of The Lost Codex, I knew it would feature Vail, Uzi, and DeSantos. But it wasn't until I'd finished writing it that I realized that I'd not written a "Karen Vail novel" but a story that emanated from, and which was driven by, OPSIG and its concept of an "under the radar" mission.
My editor and I also noticed that The Hunted and Hard Target likewise involved OPSIG, its supporting cast of characters and covert operations designed to solve a problem the US government had—while maintaining deniability by keeping our nation's fingerprints off the mission. In essence, I had written a series involving OPSIG: The Hunted, which introduced OPSIG and its characters, was book one; Hard Target, which introduced Uzi, his skill set and mysterious background, was book two; and The Lost Codex was book three.
Those of you who've read all my novels would raise your hands and say, "Uh, hang on a second. Shouldn't No Way Out be part of the OPSIG series?" It can go both ways. The premise behind No Way Out centers on Vail in a profiler's role of preparing a threat assessment. Of course, there's a lot more going on and things spiral out of control, DeSantos gets involved, and Knox dispatches Uzi and Rodman to offer support and assistance. It's undeniably Vail's story, but its underpinnings are derived from OPSIG. Since it's already been labeled Vail #5—which is indelibly etched in book reviews, interviews and the like—it's better not to confuse people by switching its designation.
What does this mean going forward? The Hunted and Hard Target have been given terrific new covers to match the look of The Lost Codex. More importantly, the new series will not affect Karen Vail. She's still on the job and she'll continue doing her thing with the Behavioral Analysis Unit. She's already got a new case that's proving to be quite the challenge. But I've also got a number of other stories sitting on my desk ready to be written involving Uzi, DeSantos, Knox, Rodman, and a couple of other characters introduced in The Lost Codex. Vail will sometimes join them, as needed, but as I'm envisioning things at present, she won't figure in every OPSIG story.
My hope is that my readers will read both series because there'll be some occasional crossover references regarding people and events from previous books. Honestly, that makes it fun because this is a family of characters that I enjoy visiting with. Bottom line is that no matter which series I'm writing, the story has to thrill; the characters have to engage. And the pages have to turn. If I do all that, everything else will fall together. The good news? There's lots more to come!