Karen Vail is no ordinary FBI agent.
She's a profiler, brought to life by Alan Jacobson's seven years of unprecedented access to, and research with, the FBI's Behavioral Analysis Unit. The Karen Vail series has been raved about by reviewers, readers, law enforcement officers of all stripes, real FBI profilers…and even one of the legendary founding fathers of the Behavioral Analysis Unit in Quantico.
The Karen Vail novels have been named to the Top 10 Best Books of the Year lists for The Strand Magazine, Library Journal, Suspense Magazine, and The Los Angeles Times. So step into the world of Karen Vail and discover a character James Patterson called "As compelling as any created by Patricia Cornwell," Nelson DeMille described as "A hell of a lady: tough, smart, funny, and very believable," and Michael Connelly referred to as "My kind of hero."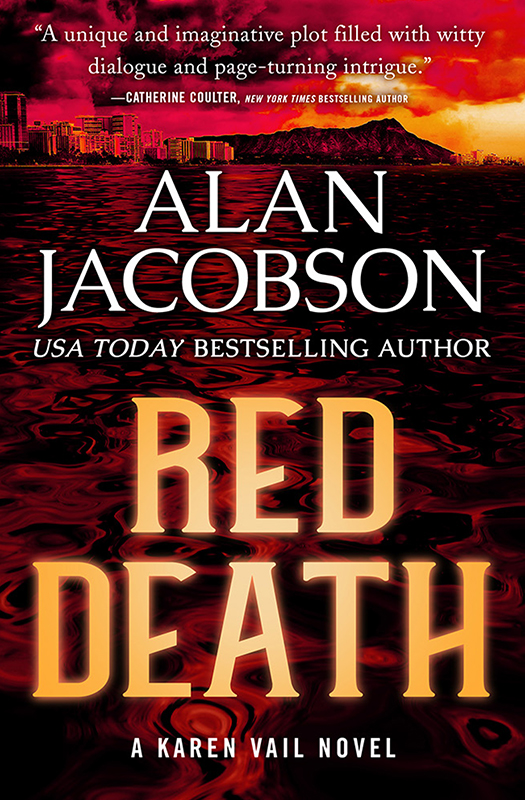 Amid Hawaii's idyllic paradise, middle-aged women are dying under suspicious circumstances. The medical examiner has found nothing that suggests anything other than natural causes, but Honolulu Detective Adam Russell isn't buying it. He requests the assistance of FBI Profiler Karen Vail, who concludes that a highly efficient and elusive offender is at work. But how do you catch a killer who doesn't appear to come into contact with his victims? "A unique and imaginative plot" (Catherine Coulter).
read more