Red Death
Enigmatic FBI profiler Karen Vail returns to action!
Hawaii. Home to picturesque waterfalls. Pristine beaches. And a serial killer who proves as elusive as the island breeze.
"A unique and imaginative plot filled with witty dialogue and page-turning intrigue."
—Catherine Coulter, #1 New York Times Bestselling Author
Karen Vail Series
Karen Vail is no ordinary FBI agent.
She's a profiler, brought to life by Alan Jacobson's seven years of unprecedented access to, and research with, the FBI's Behavioral Analysis Unit. The Karen Vail series has been raved about by reviewers, readers, law enforcement officers of all stripes, real FBI profilers…and even one of the legendary founding fathers of the Behavioral Analysis Unit in Quantico.
Free personal safety eBook written by FBI Profiler Mark Safarik and Alan Jacobson when you subscribe to Alan's newsletter.
Are you in a book group?
Choose an Alan Jacobson novel and get a free Reading Group Guide
Kick start a stimulating discussion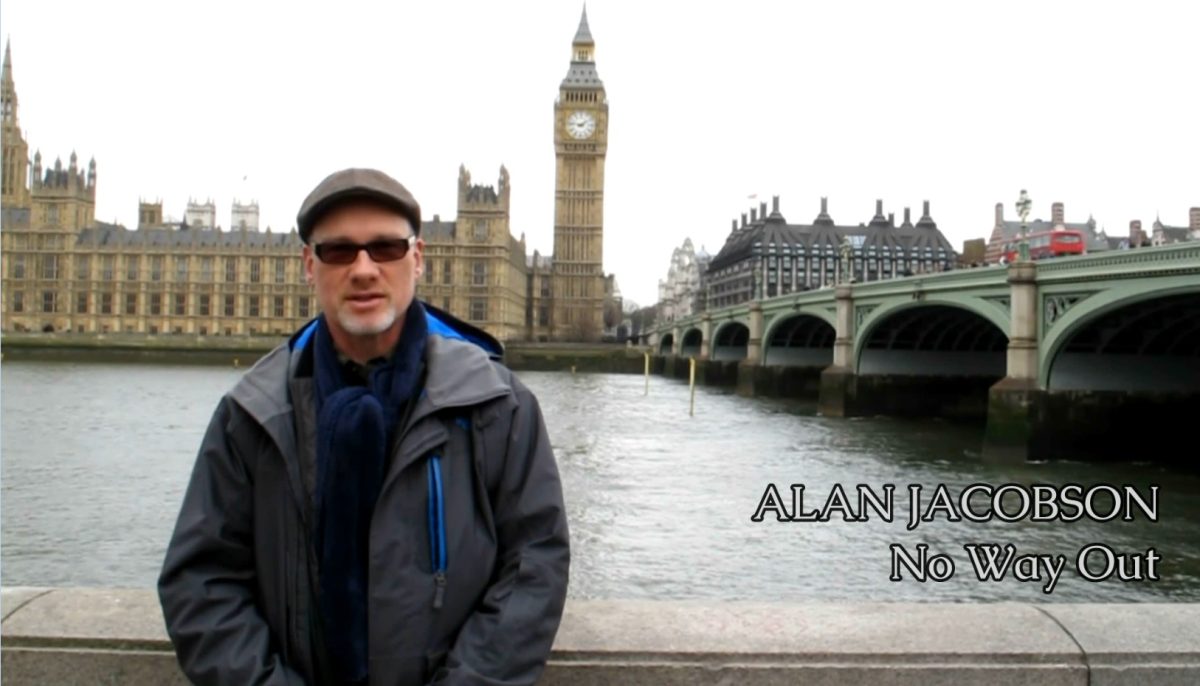 FBI Profiler Karen Vail returns in her fifth adventure, No Way Out, a high-stakes thriller set in England. Join Alan on location in London as he brings Karen Vail to your doorstep and touches on some of the problems Vail faces assimilating to the British culture—and the off-limits places Alan visited during the course of his research.
read more
Recent Books by Alan Jacobson
---
The latest jaw-dropping thriller from USA Today bestselling author Alan Jacobson, featuring esteemed FBI profiler Karen Vail, on the hunt for an escaped serial killer …
Authoritative, compelling and crisp, Spectrum moves with a velocity that seems to make the pages turn themselves.
From the first page, you know you're in the hands of a storyteller at the top of his game: The Lost Codex has nonstop action, living-breathing characters, rich detail …"
"Jacobson mixes rocket-paced suspense with fascinating history in this thrill ride of a book."
An enigmatic covert operative. A skilled FBI agent with a dark past. And a terror plot unlike any in history.
"Inmate 1577 is another rippin' good 'Alan Jacobson read'! Jacobson researches his books like a good newspaper reporter, and then pushes the envelope …"
Stand alone thrillers and short stories
"Alan Jacobson has crafted a riveting story with a truly frightening villainess. This is a terrific book!"
– John Saul, New York Times bestselling author
"Alan Jacobson writes with a sure hand, a strong voice, and a fine eye for detail."
– Ridley Pearson, New York Times bestselling author
"Karen Vail is a knockout, tough and brilliant."
– Tess Gerritsen, New York Times bestselling author & creator of Rizzolli & Isles TV series